XBOX Buttons
Switch Buttons coming soon!
---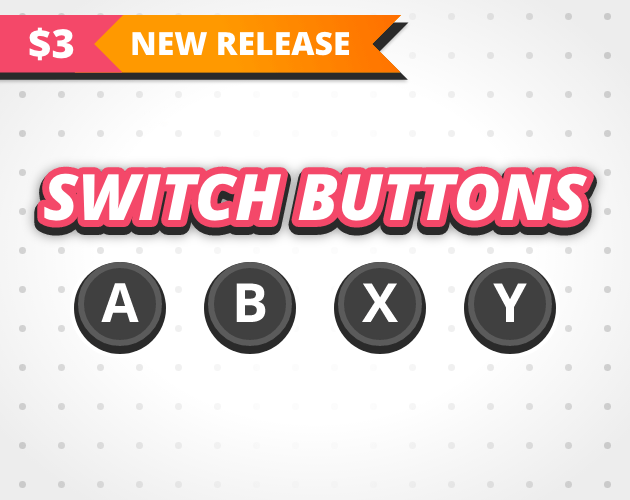 Great news everyone!
I have been working on the newest update to the buttons this week. By the end of the week I will publish the Switch Buttons!
Brand new buttons
This new package will include controls for both regular controllers as well as the Joy-Cons. I will even include a couple coloured versions of the Joy-Cons, so you can put some variation in your project right out the gate.
The setup of this package is a bit different from the others, as it includes sprite sheets and a different naming convention, but otherwise the design is very similar to the two other packages, so your visuals stay consistent.
Pricing and future updates
I will offer the package at the low price of $3 and I will stay very open to feedback from you guys, so we can make sure development goes smoothly for most of you.
In other news
Lastly; I am looking to update the format of the other packages as well, but this is an update for somewhere in the future.